W lutym po raz kolejny podrożały kredyty mieszkaniowe. To skutek wprowadzenia podatku bankowego. W rezultacie koszty zakupu nieruchomości są najwyższe od 17 miesięcy.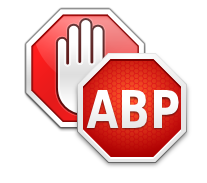 Szanowny Czytelniku!
Dzięki reklamom czytasz za darmo. Prosimy o wyłączenie programu służącego do blokowania reklam (np. AdBlock).
Dziękujemy, redakcja Dziennika Wschodniego.
Eksperci z Lion's Bank co miesiąc sprawdzają, z jaką ratą musiałby liczyć się potencjalny nabywca mieszkania. Obecnie, chcąc kupić mieszkanie na kredyt w jednym z 10 największych polskich miast, trzeba się liczyć z kosztem o 2,6 proc. wyższym niż przed miesiącem.
– Luty był już trzecim z rzędu miesiącem, w którym drożał zakup mieszkania na kredyt – mówi Bartosz Turek, analityk Lion's Bank. – Gros tego przyrostu wynika z faktu wprowadzenia podatku bankowego. Ten w prosty sposób doprowadził do wzrostu marż kredytów hipotecznych, a więc tez oprocentowania kredytów.
W efekcie dziś średnia marża kredytowa dla dobrze zarabiającego singla, który chciałaby się zadłużyć na 30 lat z jak najniższym wkładem własnym wynosi około 2,1 proc., podczas gdy w grudniu 2015 roku szacowana była na około 1,7 proc.
Kredyt jest więc droższy, ale to nie jedyny problem z jakim zetkną się potencjalni nabywcy w bankowych oddziałach. Banki są bowiem mniej skłonne do samego udzielania kredytów. Trzyosobowa rodzina z dochodem 5 tys. zł netto miesięcznie mogła w lutym pożyczyć na mieszkanie około 380 tys. zł. To o 69 tys. zł mniej niż w analogicznym okresie przed rokiem.
Z jakimi więc ratami wiąże się zakup mieszkania na kredyt?
– Gdyby dziś zadłużyć się na 30 lat z 20-proc. wkładem własnym na popularne dwupokojowe mieszkanie w jednym z 10 największych polskich miast trzeba się liczyć z ratą na poziomie 972 zł – wylicza Turek.
Do obliczeń założono, że kredyt zaciągany jest na 30 lat. Póki co podwyżki marż i zanotowane w lutym wzrosty cen przekładają się więc na łączny wzrost kosztu zakupu mieszkania dwupokojowego o 17 tys. zł. W przypadku kawalerek miesięczną ratę można dziś oszacować na 583 zł miesięcznie, a trzypokojowych lokali na 1458 zł miesięcznie. Łączny koszt zakupu wzrósł więc względem wyniku z grudnia 2015 r. o niecałe 10 tys. zł w przypadku kawalerki i 25 tys. zł w przypadku mieszkania trzypokojowego.
To średnie wyniki dla największych miast. W Lublinie kawalerka kosztuje średnio 150 tys. zł. To oznacza miesięczną ratę na poziomie 558 zł. Za mieszkanie z dwoma pokojami trzeba zapłacić przeciętnie 250 tys. zł. W tym przypadku rata wyniesie 930 zł. Trzy pokoje i powierzchnia 75 mkw oznacza wydatek 375 tys. zł. Kredytobiorca musi się tu przygotować na ratę w wysokości blisko 1400 zł.
Źródło: Lion's Bank