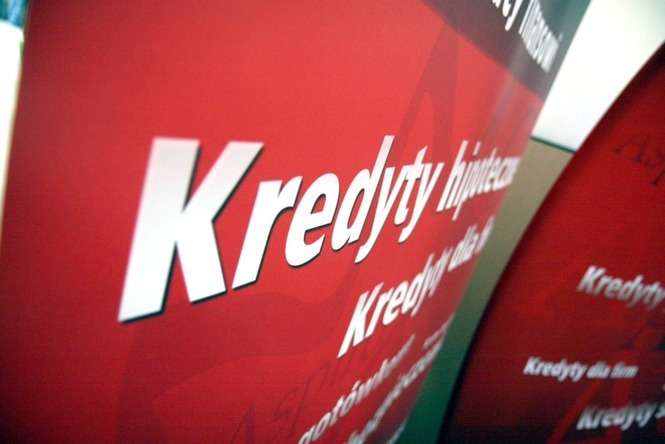 Fot. AS
W ciągu kolejnych 2 lat raty kredytów hipotecznych będą rosły – wynika z danych, które przeanalizował Lion's Bank. Niemniej wciąż kredyty hipoteczne są niemal najtańsze w historii, a banki przy niskim oprocentowaniu są skłonne pożyczać spore kwoty.
Artykuł otwarty
Czytaj Dziennik Wschodni bez ograniczeń. Sprawdź naszą ofertę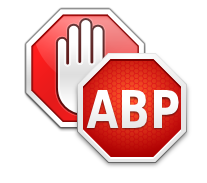 Szanowny Czytelniku!
Dzięki reklamom czytasz za darmo. Prosimy o wyłączenie programu służącego do blokowania reklam (np. AdBlock).
Dziękujemy, redakcja Dziennika Wschodniego.
Trzyosobowa rodzina z dochodem 5 tys. zł netto może pożyczyć 460,2 tys. zł (mediana) w formie 30-letniego kredytu, wynika z analiz Lion's Bank. Warunek to skorzystanie z bankowego rachunku i karty kredytowej. W niektórych bankach trzeba też wykupić dodatkowe ubezpieczenie. Lipcowy wynik jest o 3,5 tys. zł wyższy niż czerwcowy i aż o 43 tys. zł wyższy niż w analogicznym okresie przed rokiem. Wszystko dzięki wciąż najniższym stopom procentowym w historii. To one przekładają się na spadek oprocentowania i wysokie możliwości pożyczkowe.
Stopy w górę w 2016 roku
– Więcej pozytywnych informacji o kolejnych obniżkach kosztu kredytu trudno się jednak dziś spodziewać – ocenia Bartosz Turek, analityk Lion's Bank. – Od maja powoli rośnie WIBOR, który jest ważnym składnikiem oprocentowania kredytów. Co więcej prognozy rynkowe sugerują, że ostatnie wzrosty WIBOR-u to tylko początek tendencji, która ma trwać dłuższy czas.
– W 2015 roku wciąż będzie można się cieszyć rekordowo niskimi stopami procentowymi, ale już w 2016 roku powinno dojść do pierwszej podwyżki – podsumowuje Turek. – Co więcej w horyzoncie dwuletnim można się spodziewać przynajmniej 2 decyzji o wzroście kosztu pieniądza – tak przynajmniej wygląda najbardziej prawdopodobny scenariusz, wynikający z najświeższych danych rynkowych.
Warto w tym miejscu podkreślić, jeszcze 3 miesiące temu pierwsza podwyżka stóp procentowych spodziewana była raczej na początku 2017 roku, a dziś już prawie rok wcześniej.
W rok rata spadła o 185 zł
Na razie kredytobiorcy mogą cieszyć się z wysokiej zdolności kredytowej i niskich rat. Obecnie przy zaciąganiu kredytu na 300 tys. zł i 30 lat trzeba się liczyć z ratą miesięczną na poziomie 1335 zł (przy założeniu marży na poziomie 1,71 proc). Rok temu rata kredytu o identycznej wartości wynosiła 1520 zł, czyli była o 185 zł wyższa.
– Ale uwaga! Trzeba pamiętać, że zadłużając się dziś – przy niskim poziomie stóp procentowych – można co prawda pożyczyć więcej, ale gdy stopy zaczną rosnąć, wyższa będzie też comiesięczna rata – ostrzega Turek. – Dziś za każde pożyczone na 30 lat 100 tys. zł trzeba do banku oddawać co miesiąc średnio 445 zł. Gdyby stopy procentowe faktycznie w ciągu dwóch lat podniesiono o 0,5 pkt. proc. – jak dziś spodziewa się rynek – to rata za identyczny kredyt wzrosłaby do 463 zł miesięcznie.
Nie jest jednak wykluczone, że dojdzie do większych podwyżek niż wynika z dzisiejszych prognoz. Warto więc zauważyć, że gdyby stopy procentowe wzrosły do poziomu sprzed obniżek (podstawowa stopa była na poziomie 4,75 proc., a nie 1,5 proc. jak dziś), rata w przeliczeniu na każde pożyczone 100 tys. zł mogłaby wzrosnąć do poziomu około 640 zł miesięcznie.
Dadzą pół miliona
Oferty banków są bardzo zróżnicowane. Doskonałym tego przykładem jest chociażby kwota kredytu, na którą mogłaby liczyć modelowa rodzina w poszczególnych bankach. Analitycy Lion's Bank założyli, że trzyosobowa rodzina o dochodzie 5 tys. zł netto mieszka w mieście mającym 150 tys. mieszkańców, nie ma żadnych kredytów i posiada samochód. Rodzina chce kupić mieszkanie o pow. 70 m kw. i w tym celu zadłużyć się na 30 lat w równych ratach z możliwie niskim wkładem własnym.
Efekt? Cztery banki są skłonne pożyczyć takim kredytobiorcom ponad pół miliona złotych, a więc ponad 100 razy więcej niż wynoszą miesięczne dochody kredytobiorcy. Są to Raiffeisen Polbank, Alior Bank, Bank Pekao S.A., Bank BGŻ BNP Paribas. Na drugim biegunie są Deutsche Bank Polska, PKO BP, mBank i ING Bank Śląski. Według ich deklaracji modelowa rodzina mogłaby liczyć na kredyt w kwocie od 350 do niespełna 400 tys. zł.