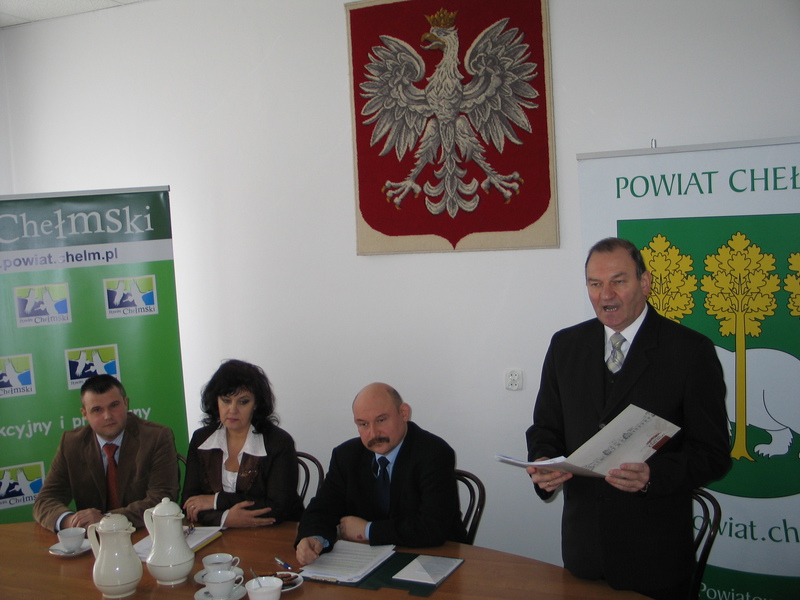 Swoimi rocznymi osiągnięciami Zarząd Powiatu pochwalił się podczas okolicznościowej konferencji pras
Zarząd Powiatu Chełmskiego ma za sobą pierwszy rok działalności w obecnym składzie. Starosta Paweł Ciechan podkreśla, że po raz pierwszy w historii powiatem rządzi bezpartyjny, samorządowy ruch społeczny, a nie jak dotąd jedna partia, czyli PSL. Uważa, że ta zmiana wyszła mieszkańcom na dobre.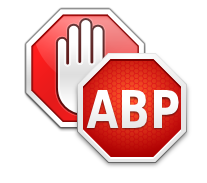 Szanowny Czytelniku!
Dzięki reklamom czytasz za darmo. Prosimy o wyłączenie programu służącego do blokowania reklam (np. AdBlock).
Dziękujemy, redakcja Dziennika Wschodniego.
– Ten ruch otrzymał kredyt zaufania od wyborców, którzy krytycznie ocenili 12 lat nieprzerwanych rządów tej partii – mówi Ciechan. – Postawili na ludzi nowych, kompetentnych i znanych w środowiskach lokalnych z dobrej roboty, a nie partyjnych list i policyjnych roszad na kolejnych stanowiskach.

Starosta uważa, że po roku działalności tak on, jak i jego najbliżsi współpracownicy mają się czym pochwalić. Po pierwsze usprawnili działalność urzędu. Zapewniają, że czas obsługi interesantów udało im się skrócić do minimum. Urzędnicy na sprawy załatwiane wcześniej przez kilka tygodni, potrzebują teraz tylko kilku dni, bądź załatwiają je od ręki. Pomocny przy tym jest stworzony dzięki unijnym pieniądzom elektroniczny obieg dokumentów.

Za punkt honoru obecny Zarząd Powiatu postawił sobie także deklarowaną w kampanii wyborczej współpracę z gminami pod hasłem "Gmina, powiat – wspólna sprawa". Jednym z efektów w ramach Programu Drogi 2012-2014 jest zaplanowanie na ten rok rekordowej liczby 12 przedsięwzięć inwestycyjnych, wnioskowanych przez gminy, a współfinansowanych przez starostwo.

Do programu przystąpiła większość gmin z powiatu poza Białopolem, Dubienką, Rudą Hutą i Wojsławicami. Ze swojej strony powiat przeznacza na zaplanowane z gminami przedsięwzięcia drogowe blisko 8 mln zł.

Zdaniem Ciechana dowodem sprawności zarządu jest także to, że w przeciwieństwie do większości powiatów województwa lubelskiego jego ekipie udało się przeprowadzić przetargi i wyłonić wykonawców zaplanowanych inwestycji jeszcze w styczniu. Pozwoli to rozpocząć prace już wiosną i to za mniejsze pieniądze, niż w sytuacji gdyby przetargi zostały rozstrzygnięte w późniejszych terminach.

Oczkiem w głowie starosty są projekty scaleniowe. Powiat chełmski zajmuje już drugie miejsce w województwie pod względem prowadzonych postępować i wielkości środków otrzymywanych na scalenia. Prawdopodobnie utrzyma tak wysoką pozycję, skoro udało mu się pozyskać pieniądze na kolejne scalenia w gminach Siedliszcze, Wierzbica, Sawin i Chełm. To zadanie warte 15 mln zł.

W swoim dorobku zarząd-jubilat ma także powołanie w Dubience Domu Dziecka na 30 miejsc. Już wprowadziło się tam 14 wychowanków. Udało mu się także pozyskać środki na zakup nowego busa dla Domu Pomocy Społecznej w Nowinach. Na tym tle innego rodzaju spektakularnym sukcesem, po latach stagnacji było przenegocjowanie z Miastem Chełm warunków współfinansowania Powiatowego Urzędu Pracy. Dzięki temu powiat zaoszczędził blisko 400 tys. zł i może te pieniądze przeznaczyć na inne cele.