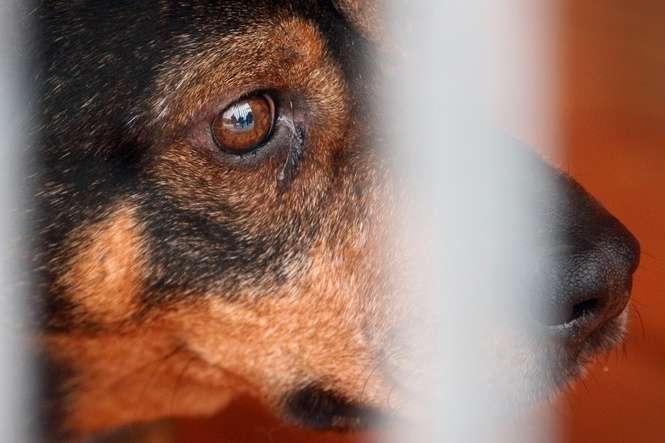 Sylwester zbliża się wielkimi krokami. Dla wielu z nas jest to czas oczekiwany, pełen nadziei i planów na Nowy Rok. Niektórych czeka szampańska zabawa do rana, innych noc pełna strachu i bólu. Każdego roku tysiące zwierząt cierpi z powodu hałasu spowodowanego fajerwerkami. Cierpią zarówno zwierzęta domowe, jak i dzikie, w szczególności ptaki.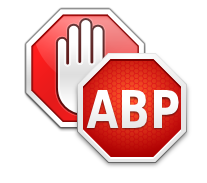 Szanowny Czytelniku!
Dzięki reklamom czytasz za darmo. Prosimy o wyłączenie programu służącego do blokowania reklam (np. AdBlock).
Dziękujemy, redakcja Dziennika Wschodniego.
Wszyscy dobrze wiemy, że zarówno psy, jak i koty mają lepszy słuch od ludzi. Największe różnice w słyszeniu pomiędzy psem i człowiekiem występują na wysokich częstotliwościach - człowiek może słyszeć dźwięki do 20000 herców, psy słyszą dźwięki o znacznie wyższej częstotliwości 47000-65000 herców, co jest cechą osobniczą każdego psa. A teraz wyobraźmy sobie standardowy huk fajerwerków i petard - my odbieramy te dźwięki, jak bardzo głośny huk ale gdy pomnożymy go przez 3-4 razy uzyskamy efekt bezpośredniego ostrzału artyleryjskiego. Dodajmy do tego jeszcze zdezorientowanie, efekt zaskoczenia, niezrozumienie. Tak właśnie sylwestra odbierają zwierzęta - ogromna mieszanka strachu, paniki i niekiedy nawet fizycznego bólu.
Jak uchronić zwierzaka przed negatywnymi skutkami wystrzałów:
* Unikajmy miejsc, w których pies może stać się bezpośrednim świadkiem wybuchu petard. Pory spacerów wybierajmy tak, by nie wypadały w czasie najintensywniejszych wystrzałów. Na spacer wybierajmy miejsca ustronne, niezbyt daleko od domu, takie, które pies dobrze zna. Ostatni spacer powinien być dłuższy niż normalnie, z odpowiednio większą dawką ruchu, by zwierzę powróciło do domu zmęczone. Solidnie zmęczony spacerem pies czy też intensywną zabawą kot po prostu łatwiej i szybciej zaśnie oraz spokojnie prześpi niespokojne godziny. Jeżeli pies za nic nie da się namówić na wyjście z domu, nie zabierajmy go na spacer na siłę.
* Koniecznym jest, by pies nie biegał luzem lecz był pod naszą kontrolą. Wyposażmy go w mocną smycz, obrożę, a nawet dodatkowo w szelki, do których winniśmy przytwierdzić adresatkę z naszym numerem telefonu i imieniem psa. Smycz może uratować naszemu pupilowi nawet i życie. Spanikowane zwierzę może uciec i zgubić się w ciemnościach lub zostać zabitym przez samochód. Ten los staje się corocznie udziałem dziesiątek psów.
* Stwórzmy w domu "oazę spokoju" - zamknijmy okna i zasłońmy rolety. Warto również w miarę możliwości zamaskować wystrzały nieco głośniej niż zazwyczaj nastawionym odbiornikiem TV lub radiem.
* Należy ignorować nerwowe zachowanie zwierzęcia, a najlepiej odwrócić jego uwagę zachęcając do zabawy lub dając ulubioną zabawkę. Pamiętajmy, że nasze opanowanie i spokój jest dla naszych pupili niezwykle ważne. Pocieszanie zwierzaka może tylko zaszkodzić, jako że może zostać odebrane jako oznakę, że my również boimy się huku, przez co tylko potęgujemy jego strach.
* Nie wyjmujmy kota, psa, królika czy fretki z jego kryjówki. Przestraszone zwierzęta bardzo często chowają się pod meblami czy też w ciemnej i wytłumionej łazience. Nie wyciągajmy ich na siłę. Jeżeli zwierzęciu nic nie zagraża, pozwólmy mu na to, by samo wybrało sobie miejsce, gdzie czuje się najbezpieczniej.
* Jeśli przejawy lęku u naszych pupili są bardzo nasilone - pies np. trzęsie się, dyszy i ślini, powinniśmy odpowiednio wcześniej skontaktować się z lekarzem weterynarii. Obecnie na rynku istnieje wiele preparatów, których zadaniem jest farmakologiczne uspokojenie zwierzaka. Pamiętajmy, że większości z nich należy zacząć podawać kilka dni przed Sylwestrem, dlatego nie zwlekajmy z tym do ostatniej chwili. Lekarze zdecydowanie odradzają podawanie jakichkolwiek leków na własną rękę. Bez znaczenia, czy są to środki pochodzenia naturalnego, czy też najmniejsze dawki farmaceutyków dla ludzi, zwierzęta są bowiem o wiele wrażliwsze na składniki leków niż ludzie i nieodpowiednie dobrane specyfiki mogą spowodować utratę zdrowia lub nawet śmierć. Naszemu pupilowi na pewno nie zaszkodzą za to feromony. Są to związki chemiczne, które powodują u zwierzęcia poczucie bezpieczeństwa i spokoju. Dostępne są najczęściej w postaci płynu, który rozpyla się w domu lub w postaci obroży czy też zasobnika z płynem z wtyczką do gniazdka.
Dzikie zwierzęta i ptaki?
Im w żaden sposób nie możemy fizycznie pomóc. Jedynie co nam pozostaje w tej sytuacji to uświadamianie bliskich i znajomych, że bez fajerwerków i petard również można się świetnie bawić. Ta "wystrzałowa" noc co roku dla wielu zwierząt staje się ich ostatnią – przerażone ptaki rozbijają się o fasady i szyby domów, a inne zwierzęta po prostu umierają na zawał serca, bądź kończą tragicznie pod kołami pojazdów, nierzadko powodując również nieszczęście kierujących i ich rodzin. Dzikie zwierzęta na terenach górskich natomiast, gdzie czesto celebrujemy okres noworoczny, reagują chaotyczną ucieczką budząc się ze snu i często ulegają poważnym wypadkom na skałach, co w konekwencji kończy się na długim cierpieniu i bólu.
Dla dzikich kotów niech choć w tę noc uchylą się drzwi budynków gospodarczych czy też okienka piwniczne, gdzie będą mogły schronić się te najbardziej przerażone, wszak to nasi sprzymierzeńcy w walce z roznoszącymi choroby gryzoniami.
Dlatego apelujemy do Państwa o to, aby w tym roku zrezygnować z fajerwerków i petard. Weźmy pod uwagę cierpienie naszych braci mniejszych.
Marta Włosek, Prezes Fundacji Na Rzecz Ochrony Praw Zwierząt EX LEGE
>>>
Zobacz także: Pies nie przeżył sylwestrowej nocy, wystraszył się petardy