W Lublinie do egzaminu na prawo jazdy najlepiej przygotowywać się u Wiktora Wolniewicza.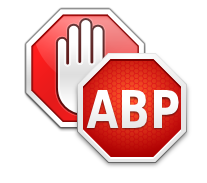 Szanowny Czytelniku!
Dzięki reklamom czytasz za darmo. Prosimy o wyłączenie programu służącego do blokowania reklam (np. AdBlock).
Dziękujemy, redakcja Dziennika Wschodniego.
Tak wynika z opublikowanego wczoraj rankingu. Właściciele innych szkół protestują.

Ranking przygotował Wojewódzki Ośrodek Ruchu Drogowego w Lublinie. Brał pod uwagę szkoły z powiatu lubelskiego, w których w ciągu 10 miesięcy tego roku egzamin na prawo jazdy zdawało przynajmniej 50 kursantów. Według statystyk, największym odsetkiem zdających za pierwszym podejściem - 45,9 proc. - może się pochwalić OSK "Wiktor" (do egzaminu podeszło 61 osób). Średnia dla całego WORD Lublin to 31 proc.
Jaka jest recepta na dobre szkolenie kierowców? - Prosta. Przystępność wiedzy i stopniowanie trudności - tłumaczy Dariusz Ochnik, właściciel szkoły Dalko z Bychawy, drugiej w rankingu. - Kolejny element to solidna kadra, dobrze opłacana, która potrafi przekazać wiedzę - nie kryje zadowolenia Ochnik.
Z rankingiem zupełnie nie zgadza się Maciej Kulka, właściciel znanej w Lublinie szkoły dla przyszłych kierowców. - Pokazywanie tylko wyników dotyczących kategorii "B" i za pierwszym podejściem to fałszowanie obrazu jakości szkolenia w firmie. W moim ośrodku 60 proc. ludzi szkoli się do egzaminu na inne kategorie. A tego nie ma w rankingu - mówi zirytowany Kulka. - Po drugie, według rankingu z mojego ośrodka na kategorię B podeszły do egzaminu 274 osoby, podczas gdy zaświadczenia o ukończeniu kursu odebrały w tym czasie 1022 osoby. Coś jest nie tak!
Anna Motyka, właścicielka OSK "Mila", też ma wątpliwości. - Ranking zdawalności za pierwszym podejściem nie jest obiektywny. Niech WORD opublikuje ranking pokazujący ile kursantów zdaje egzamin w 2 i 3 podejściu.
- Dane dotyczące pozytywnego złożenia egzaminu praktycznego za pierwszym podejściem są najbardziej miarodajne - komentuje krótko Artur Banaszkiewicz, zastępca dyrektora WORD w Lublinie.

Lublin

OSK "Wiktor" Wiktor Wolniewicz - 45,9 proc. kursantów zdało egzamin na prawo jazdy kategorii B za pierwszym podejściem • OSK "Dalko" Dariusz Ochnik - 43,7 proc. • OSK "Speed" Paweł Mazur - 42,1 proc. • OSK "Klik" Marek Nakonieczny - 40,4 proc. • OSK "Efekt" Mariusz Popko - 39,6 proc.

Chełm
Szkoła Jazdy Mariusz Ostrowski - 43,1 proc • Jacenty Pleczarski - 35,4 proc. • Silver - 34,3 proc. • Bingo - 33,3 proc. • "Miodzio" Ryszard Brzeziński - 32,8 proc.

Biała Podlaska
ZSN nr 2 - 50,8 proc. • Hemarex - 48 proc. • Centrum Usług J. Skrodziuk - 43,9 proc. • Auto Szkoła Silver - 41 proc. • OSK Auto-Szkoła, Terespol - 39,3 proc.
(tom)

Tajemniczy Zamość
- Prowadzimy statystyki. Po informacje, trzeba zgłosić się do nas z pisemną prośbą. Wtedy odpowiemy. Nie chciałbym komuś zrobić krzywdy tymi informacjami. Takie statystyki są przecież zależne od wielu czynników - mówi Andrzej Mulawa, dyrektor WORD Zamość, nie chciał nam udzielić takiej informacji. (jaś)