Choć radni zdecydowali, że od 1 kwietnia po śródmieściu będziemy jeździć z biletami za złotówkę, to Zarząd Transportu Miejskiego zapowiada, że tak się jednak nie stanie. Na tańsze bilety każe czekać do zamontowania parkomatów. A te mogą stanąć dopiero w lipcu.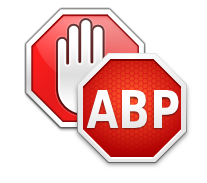 Szanowny Czytelniku!
Dzięki reklamom czytasz za darmo. Prosimy o wyłączenie programu służącego do blokowania reklam (np. AdBlock).
Dziękujemy, redakcja Dziennika Wschodniego.
Zmianę cennika wprowadzającą bilety za złotówkę miejscy radni uchwalili 19 stycznia. Na wniosek prezydenta zdecydowali, że od 1 kwietnia w takiej cenie będzie można poruszać się po strefie płatnego parkowania. Wcześniejsza, październikowa uchwała mówi, że taka strefa zacznie obowiązywać od kwietnia.

Niespodziewanie Zarząd Transportu Miejskiego poinformował, że na tańsze bilety trzeba będzie czekać. – Wprowadzimy je dopiero wtedy, gdy w strefie płatnego parkowania pojawią się parkomaty. Nie wcześniej – zapowiada Jakub Kozak z ZTM. I faktycznie, w uchwale o zmianie cennika mowa, że wejdzie ona w życie "nie wcześniej, niż 1 kwietnia". A na to, by do tego czasu w śródmieściu pojawiły się parkomaty, nie ma najmniejszych szans.

Przetarg na zainstalowanie i obsługę takich urządzeń Zarząd Dróg i Mostów ogłosił dopiero teraz. Otwarcie ofert zaplanowano na 12 marca, choć nie jest wykluczone, że może się to jeszcze opóźnić. Później urzędnicy będą potrzebowali trochę czasu na wybór najlepszej oferty i podpisanie umowy ze zwycięską firmą. Od tego czasu na uruchomienie strefy możemy poczekać nawet trzy miesiące, chyba że operator strefy zadeklaruje krótszy termin. Przy ocenie ofert urzędnicy mają w 90 proc. kierować się najniższą ceną usługi, a w 10 proc. deklarowanym przez oferentów skróceniem terminu uruchomienia strefy.

Czekamy na strefę
W granicach strefy ma się znaleźć ok. 1700 miejsc parkingowych. ZDiM chce, by obsługiwane były one przez 90 stacjonarnych parkomatów. Parkomaty muszą być wyposażone we własne źródło energii: akumulator i baterię słoneczną, a komunikaty na wyświetlaczu powinny być wyświetlane po polsku, niemiecku i angielsku. Operator strefy zostanie wybrany na dwa lata.