Niewinny – stwierdził sędzia Andrzej Woźniak o pośle Januszu Palikocie. O zniesławienie polityka oskarżał radny Piotr Więckowski.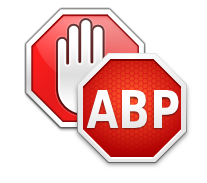 Szanowny Czytelniku!
Dzięki reklamom czytasz za darmo. Prosimy o wyłączenie programu służącego do blokowania reklam (np. AdBlock).
Dziękujemy, redakcja Dziennika Wschodniego.
Wypowiedzi, którymi zajmował się sąd padły w programie Misja Specjalna wyemitowanym w marcu 2008 roku. Dziennikarze TVP zajęli się kulisami przegłosowania przez radnych Lublina uchwały, otwierającej drogę do powstania hipermarketu na Górkach Czechowskich. Przeciwni temu byli radni PiS oraz trzech radnych PO, w tym Więckowski, obecnie w klubie PiS.

Telewizja pokazała wypowiedzi Palikota, w których poseł skrytykował tych, którzy głosowali przeciw uchwale. Wynikało z nich, że według niego kierowali się prywatnym interesem.

Więckowski skierował do sądu prywatny akt oskarżenia. Oskarżał posła o zniesławienie.

Sąd doszedł do wniosku, że poseł nie zniesławił radnego, bo w ogóle nie chciał, żeby jakakolwiek jego wypowiedź była wyemitowana w programie Misja Specjalna.

- To decydująca okoliczność, że nie można mu przypisać popełnienia tego czynu – stwierdził sędzia.

Sąd przesłuchał dziennikarzy, którzy pracowali przy powstaniu programu. Okazało się, że Palikot wypowiadał się przed kamerą lecz potem zażądał, żeby swoje wypowiedzi autoryzować. Ostatecznie, jego adwokat wysłał do telewizji pismo i e-maila, że nie zgadza się na pokazanie wypowiedzi.

Pracownicy telewizji tłumaczyli w sądzie, że nic o takim piśmie nie wiedzieli.

- Gdyby nawet pismo nie dotarło, to znaczenie ma to, że Janusz Palikot, wyraził wolę, żeby jego wypowiedź nie została wyemitowana – tłumaczył sędzia. – Nie miał więc zamiaru nikogo zniesławić.

Sędzia dodał również, że Palikot nie wymienił w swoich wypowiedziach radnego Więckowskiego z nazwiska. Użył je dopiero lektor.

Na ogłoszeniu wyroku był tylko Więckowski. Zapowiedział, że odwoła się od wyroku.