W dalszym ciągu występują problemy z urządzeniami, które otrzymali rachmistrzowie pracujący przy Powszechnym Spisie Rolnym. W poniedziałek rozpoczął się obchód przedspisowy. Z powodów technicznych nie wszyscy jednak mogą pracować.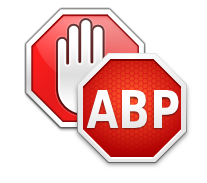 Szanowny Czytelniku!
Dzięki reklamom czytasz za darmo. Prosimy o wyłączenie programu służącego do blokowania reklam (np. AdBlock).
Dziękujemy, redakcja Dziennika Wschodniego.
Powszechny Spis Rolny rozpocznie się we wrześniu. Jednak już teraz rachmistrzowie w całej Polsce mieli odwiedzać gospodarstwa rolne by zaktualizować dane adresowe. Rachmistrz do 23 sierpnia ma sprawdzić, czy dane gospodarstwo istnieje. Wystąpił jednak problem. Nie wszystkie urządzenia, którymi posługują się rachmistrzowie działają.

W dalszym ciągu są problemy z synchronizacją.

- Nic nie działa, na początku nie można było pobrać mapek, a gdy w końcu się udało to zrobić po jakichś 8 godzinach to i tak dzisiaj nic nie działa, wszystko automatycznie się wykasowało, a miało być inaczej - napisał w południe na naszym forum rachmistrz4. - Dzięki terminalom zamiast pracować już drugi dzień z kolei nic nie robię, i nikt z GUSu ani żaden informatyk nie potrafi powiedzieć kiedy to wreszcie zacznie działać.

Podobne problemy mają również inne osoby.

- Niestety zawiodłam się na tej nowoczesności od dwóch dni próbuję zsynchronizować urządzenie tak aby mieć dostęp do przypisanych mi gospodarstw, i nic. Niestety pojawiający się co raz to nowszy błąd nie dopuszcza mnie do sukcesywnego zakończenia weryfikacji. Czasu coraz mniej a liczba gospodarstw nie maleje – komentuje kolejny z internautów, używający nicka rachmistrz.

Urząd Statystyczny uspokaja.

– To dopiero początek. Do samego spisu rolnego zostało jeszcze 4 tygodnie. Do tego czasu na pewno wszystko się poukłada – zapewnia Andrzej Matacz, zastępca dyrektora US w Lublinie. - Prace poruszają się już naprzód m.in. w Łęcznej, gminie Uścimów i Spiczyn – wylicza przedstawiciel urzędu. I dodaje, że zapewne w każdej gminie może się zdarzyć, że część z rachmistrzów ma jeszcze problemy z urządzeniem. – System jest pierwszy raz uruchamiany na taką skalę.

Podczas Powszechnego Spisu Rolnego, który rozpocznie się we wrześniu rachmistrzowie będą zbierać informacje dotyczące m.in. wielkości gospodarstwa, zapytają też rolników co sieją czy jakie hodują zwierzęta. Ostatni spis rolny był w 2002 roku. W województwie lubelskim pracuje ponad 1378 rachmistrzów.