Uczennica Zespołu Szkół Technicznych w Puławach będzie musiała się tłumaczyć przed prokuratorem za to, że miała namawiać swoje koleżanki do składania fałszywych zeznań. Śledczy umorzyli właśnie postępowanie w sprawie rzekomego gwałtu podczas szkolnej imprezy.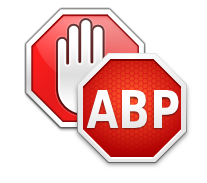 Szanowny Czytelniku!
Dzięki reklamom czytasz za darmo. Prosimy o wyłączenie programu służącego do blokowania reklam (np. AdBlock).
Dziękujemy, redakcja Dziennika Wschodniego.
– Brakuje dostatecznych danych uzasadniających podejrzenie popełnienia przestępstwa – informuje Dariusz Lenard, prokurator rejonowy w Puławach.

O próbę gwałtu dziewczyna oskarżyła swojego kolegę na początku listopada ubiegłego roku. 17-latka zeznała na policji, że podczas półmetkowej imprezy jeden z kolegów próbować ją zgwałcić. Do zdarzenia miało dojść w toalecie lokalu, w którym trwała zabawa.

– Byłam sama, kiedy wszedł ten chłopak. Zaczął wkładać mi ręce w spodnie, zaczęliśmy się szarpać. Wreszcie dał spokój i wyszedł – opowiadała nam dziewczyna.

Wskazany przez dziewczynę 18-latek został zatrzymany przez policję. Prokuratura złożyła nawet wniosek do sądu o areszt dla mężczyzny, ale sąd się na to nie zgodził.

Jak tłumaczy prokuratura, duże znaczenie dla umorzenia sprawy miało to, że zeznania dziewczyny okazały się mało wiarygodne. Chodzi m.in. o ilość spożytego przez nią alkoholu. Na początku miało to być tylko pół piwa, dopiero później przyznała się do większych ilości.

17-latka mogła też nakłaniać do składania fałszywych zeznań swoje dwie koleżanki. Dziewczyny najpierw zeznały, że po wyjściu z toalety ich koleżanka była roztrzęsiona. Później przyznały, że mówiły tak po jej namowie.

– Konsekwencją jej zachowania jest podejrzenie o nakłanianiu do składania nieprawdziwych zeznań. Wkrótce najprawdopodobniej zostanie wszczęte takie postępowanie – zapowiada prokurator Lenard.

– Nikogo do niczego nie nakłaniałam i w dalszym ciągu podtrzymuję to co mówiłam – twierdzi tymczasem 17-latka.

Posądzony przez nią chłopak mówi, że wreszcie może odetchnąć z ulgą. – Kiedy siedziałem w policyjnym areszcie, cały czas myślałem tylko o tym, że teraz będę wszędzie wytykany jako gwałciciel. A cała sprawa od początku była wymyślona. Tylko w dalszym ciągu nie wiem dlaczego – mówi 18-latek.