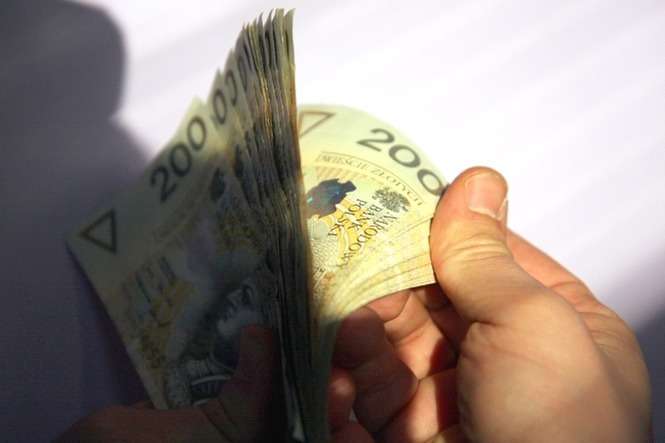 Wyjęcie ze skrzynki na listy wezwania do zapłaty długu z firmy windykacyjnej nie powinno nas przerażać. Powinniśmy jednak szybko zareagować. Długi to problem, który da się rozwiązać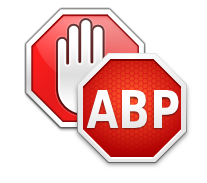 Szanowny Czytelniku!
Dzięki reklamom czytasz za darmo. Prosimy o wyłączenie programu służącego do blokowania reklam (np. AdBlock).
Dziękujemy, redakcja Dziennika Wschodniego.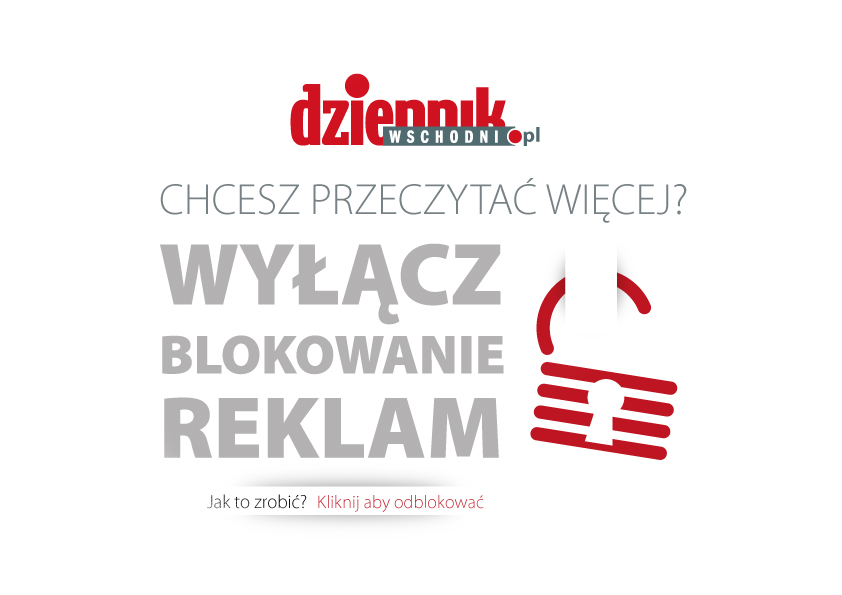 Przyczyn pojawienia się zaległości w spłacie kredytu, pożyczki, rachunków lub innych płatności może być wiele. To m.in. utrata pracy, obniżenie zarobków, powiększenie rodziny, długotrwała choroba, rozwód, utrata bliskiej osoby, przekredytowanie lub niepowodzenia w prowadzeniu firmy.
Problemy mogą dotknąć każdego z nas. Warto wiedzieć, że dług może być sprzedany przez wierzyciela (czyli instytucję, której jesteśmy winni pieniądze) innej firmie lub instytucji. Nie ma przy tym znaczenia, czy z płatnością zalegamy 3 miesiące czy 3 lata – wystarczy kilka niespłaconych rat za komputer, nieuregulowany debet na karcie, faktura za prąd, telefon czy internet.
Cesja lub przelew wierzytelności
W momencie, w którym nasz dotychczasowy wierzyciel uzna, że nie chce już dłużej czekać i upominać się o spłatę zaległości, to wystawia to zadłużenie na sprzedaży. Tak robią banki, firmy pożyczkowe, firmy ubezpieczeniowe i inne instytucje, które sprzedają długi swoich klientów firmom zarządzającym wierzytelnościami.
To mechanizm znany na całym świecie i przewidziany przez przepisy prawa. W języku prawniczym taka sprzedaż nazywa się cesją lub przelewem wierzytelności. – W Polsce pozwalają na to paragrafy 509–516 Kodeksu Cywilnego. Co więcej, taka zmiana wierzyciela nie wymaga zgody dłużnika, więc sprzedaż długu, zgodnie z przepisami, może się odbyć bez wiedzy i zgody osoby zadłużonej – mówi Karolina Barańska z Grupy KRUK.
Do sprzedania długu np. przez bank nie jest potrzebna zgoda osoby zadłużonej. Konieczne jest natomiast oficjalne poinformowanie dłużnika o tym fakcie. Zwykle pismo z informacją o cesji wysyła dotychczasowy wierzyciel lub przychodzi ono w jednej kopercie z wezwaniem do zapłaty od nowego wierzyciela. Co to oznacza? To, że od tej chwili pieniądze powinniśmy spłacić nowemu wierzycielowi, czyli zwykle firmie zarządzającej wierzytelnościami.
Tym samym zamykane są wszystkie kontakty i związki z dotychczasowym wierzycielem. Od tej pory rozmowy w sprawie uregulowania długu powinny być prowadzone już z nowym wierzycielem.
List od firmy windykacyjnej nie musi być złą wiadomością
Istnieją firmy, które umożliwiają spłatę zadłużenia w ratach. W taki sposób działa np. Grupa KRUK, która wysyła informację z prośbą o kontakt i wspólne wypracowanie możliwego sposobu spłaty zadłużenia.
– Najważniejszy jest pierwszy krok i otwarta rozmowa z firmą obsługującą dług. Pamiętajmy, że od uników i czekania zadłużenie nie zniknie, a odsetki będą rosły – mówi Karolina Barańska. – Rozumiemy, że najczęściej kłopoty ze spłatą nie są spowodowane niczyją złą wolą, lecz trudnościami życiowymi i finansowymi. Nie osądzamy naszych klientów, chcemy pomóc im znaleźć drogę wyjścia z tej skomplikowanej sytuacji. Najważniejsze jest to, aby zacząć działać i pokazać nowemu wierzycielowi, że zależy nam na rozwiązaniu tego problemu. Wtedy zawsze znajduje się sposób możliwy do zaakceptowanie przez obie strony – dodaje Barańska.
Żeby wyjść z zadłużenia – jak przekonują eksperci – wystarczy zastosować plan czterech dobrych kroków.
Krok pierwszy – dokładnie przeczytaj otrzymane pismo
Znajdziesz w nim najważniejsze informacje o swoim zadłużeniu: jego podstawę, czyli skąd się wziął dług i jaka jest jego wysokość, termin spłaty, a także numer konta, na który należy wpłacić pieniądze. Zwykle przesyłka zawiera też dodatkową informację mówiącą o tym, czy możliwe jest rozwiązanie problemu w sposób polubowny. Na przykład KRUK – największa polska firma obsługująca zadłużenia – zawsze oferuje ugodowy sposób uregulowania zadłużenia. Pismo informujące o zaległościach zawiera także numer Twojej sprawy, który będzie bardzo przydatny w rozmowie z doradcą z firmy, która Ci go przysłała.
Krok drugi – skontaktuj się jak najszybciej
Dzwoń śmiało i szczerze porozmawiaj o swojej sytuacji finansowej. Doradca firmy, do której trafiło Twoje zadłużenie, pomoże Ci znaleźć najlepsze rozwiązanie. Warto pamiętać, że im szybciej zareagujesz i skontaktujesz się w sprawie swojego zadłużenia, tym lepiej. Dług każdego dnia jest powiększany o odsetki. Jeśli nie masz pieniędzy na jednorazową spłatę zaległości (co zdarza się dość często), nie martw się, zawsze jest możliwość znalezienia innego wyjścia z tej sytuacji.
Krok trzeci – zawrzyj porozumienie ratalne
Podczas rozmowy dowiedz się, czy jest możliwość rozłożenia zadłużenia na raty. Zastanów się nad kwotą, którą co miesiąc będziesz w stanie przeznaczać na spłatę. Pamiętaj jednak, by była to suma, którą naprawdę udźwignie Twój domowy budżet. Kiedy obie strony uzgodnią wysokość raty, wtedy najlepiej podpisać porozumienie ratalne. Dzięki niemu unikniesz sądu i komornika. Nie zostaniesz też wpisany jako osoba niesolidna do biura informacji gospodarczej (np. Rejestru Dłużników ERIF), z którego korzystają liczne banki i firmy sprawdzające rzetelność płatniczą swoich przyszłych klientów.
Krok czwarty – regularnie spłacaj raty
Pilnuj, by regularnie spłacać raty. Dlatego tak ważne jest, aby ich wysokość nie przekroczyła Twoich możliwości i abyś nie zaprzestał systematycznej spłaty. Pozwoli Ci to stopniowo, krok po kroku wyjść z zadłużenia. Dzięki temu odzyskasz spokój ducha i znów będziesz mógł cieszyć się życiem bez długów.
Opr. (ask)
O tym, kim są doradcy terenowi, kiedy warto się z nimi spotkać i jak mogą pomóc,
rozmawiamy z Konradem Bedyńskim i Pawłem Bereszką, doradcami terenowymi firmy KRUK
• Kim jest doradca terenowy?
Paweł Bereszka: Spotykamy się osobiście z osobami zadłużonymi, by ułatwić im maksymalnie spłatę zaległości. Doradzamy, jak może wyglądać proces wychodzenia z długów. Ta praca to najczęściej słuchanie, rozmowy i wypracowywanie indywidualnych rozwiązań. Aby było to możliwe, konieczne jest dobre zrozumienie sytuacji finansowej i życiowej osoby zadłużonej.
• Jak wygląda praca doradcy?
PB: Kiedy spotykamy się z osobami zadłużonymi, pomagamy przeanalizować domowy budżet. Często wspólnie z nami robią to pierwszy raz w życiu. Pokazujemy różne możliwości wyjścia z długów, np. podpisanie ugody i rozłożenie zadłużenia na raty. Dzięki rozmowie i dokładnej analizie sytuacji materialnej razem z doradcą łatwiej jest ustalić takie warunki spłaty, które będą do udźwignięcia przez rodzinny budżet. Zdecydowana większość takich spotkań kończy się zawarciem ugody, czyli podpisaniem polubownego porozumienia ratalnego.
Konrad Bedyński: Doradca terenowy jest mobilny i może dotrzeć do każdego miejsca w Polsce. Także po podpisaniu ugody osoba zadłużona nie pozostaje sama. Zawsze może do nas zadzwonić lub spotkać się z nami i zapytać o wszystko, co jest związane z zadłużeniem.
• Jak można umówić się na spotkanie z doradcą?
KB: Jeżeli w skrzynce na listy znajdziemy list od KRUKa informujący o zadłużeniu, będzie w nim także numer telefonu, pod którym uzyskamy informacje, jak umówić się z doradcą oraz ustalić czas i miejsce spotkania.
• Jak wygląda wizyta doradcy terenowego?
KB: Kiedy przyjeżdżamy do osoby zadłużonej oczywiście najpierw się przedstawiamy, legitymujemy, podając też nazwę Grupy KRUK i wyjaśniamy, w jakim celu przyszliśmy...
PB: …następnie weryfikujemy, czy rozmawiamy z właściwą osobą – prosimy o okazanie dowodu lub podanie daty urodzenia. To ważne, aby mieć 100-procentową pewność, że rozmawiamy z właściwą osobą, przecież rozmowa dotyczy poufnych tematów finansowych.
Nie przekazujemy informacji osobom trzecim – nawet rodzinie. Zdarza się, że jesteśmy myleni z komornikami, więc staramy się zawsze wyjaśnić, że jesteśmy doradcami, których zadaniem jest pomoc w spłacie zadłużenia i znalezienie rozwiązania tego problemu. Przeprowadzamy analizę sytuacji finansowej i proponujemy konkretne rozwiązania, np. ugodę pozwalającą na spłatę zadłużenia w dogodnych ratach. Dokładnie tłumaczymy, co to jest ugoda, jak działa, no i najważniejsze: że chroni przed skierowaniem sprawy zadłużenia do sądu i komornika oraz wpisaniem na listę nierzetelnych płatników w Rejestrze Dłużników ERIF.
• Czy można umówić się na spotkanie poza miejscem zamieszkania?
KB: Oczywiście. Wiele osób proponuje takie spotkania, ponieważ nie zawsze są w domu lub nie chcą, żeby ktoś z domowników uczestniczył w rozmowie o zadłużeniu.